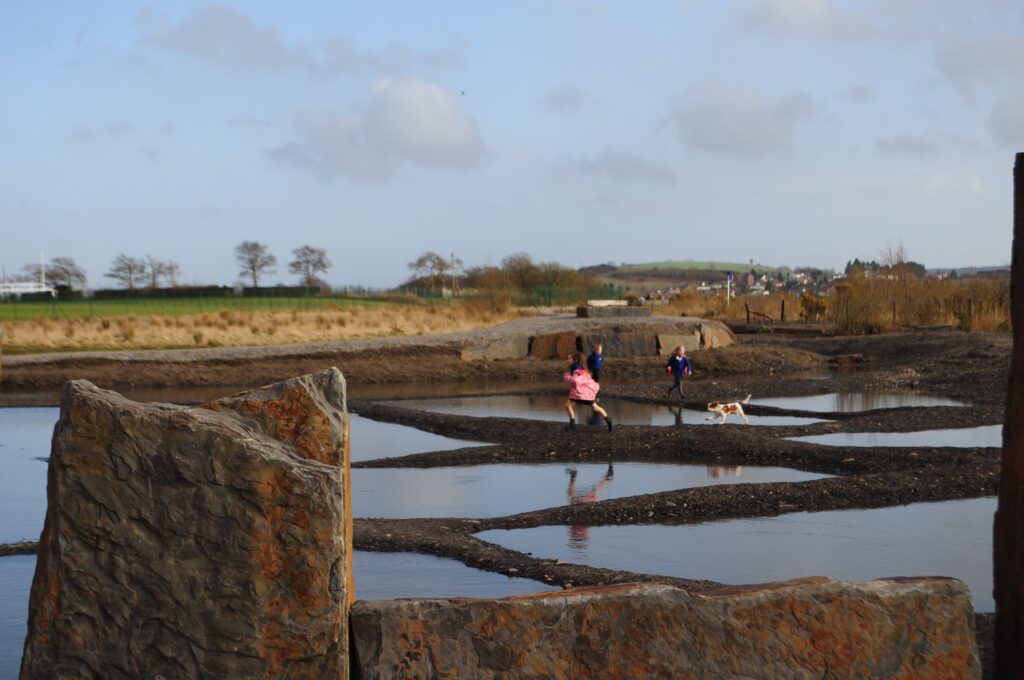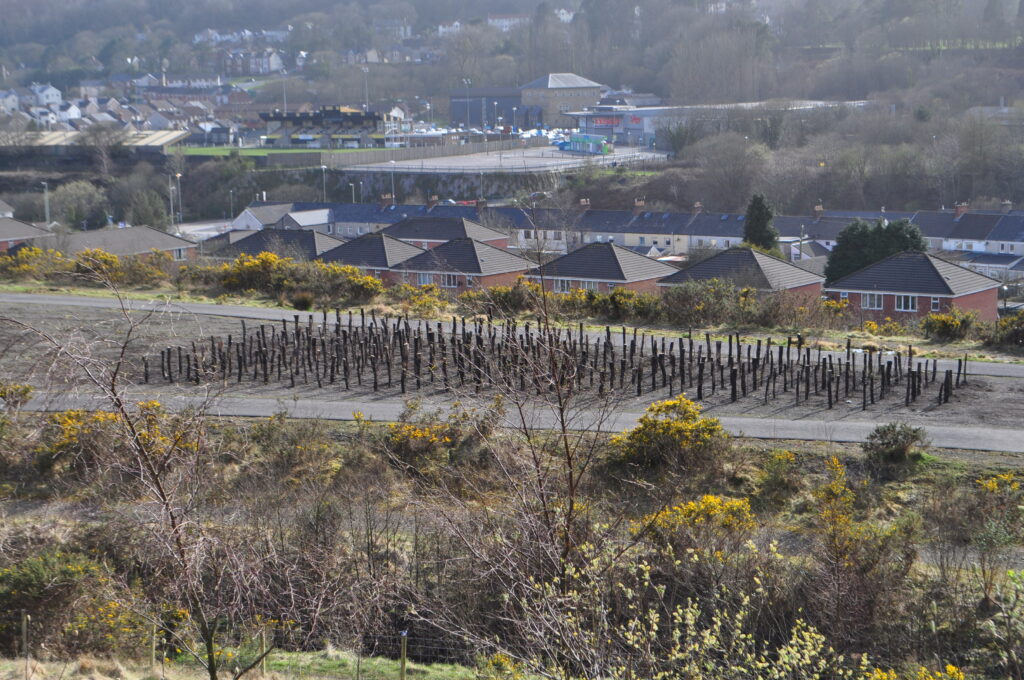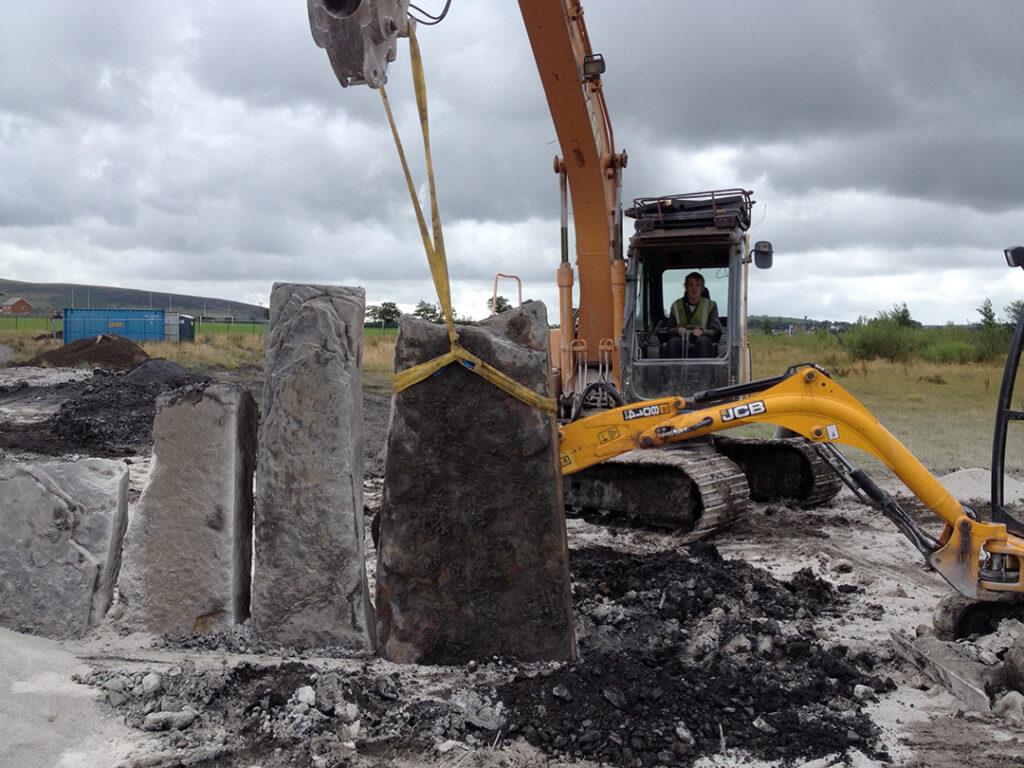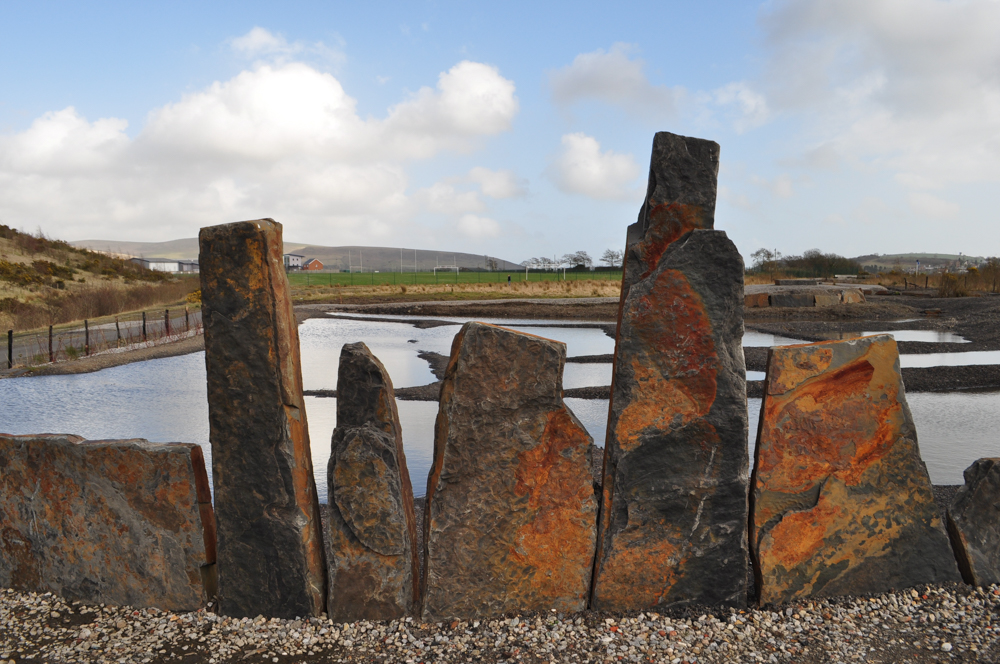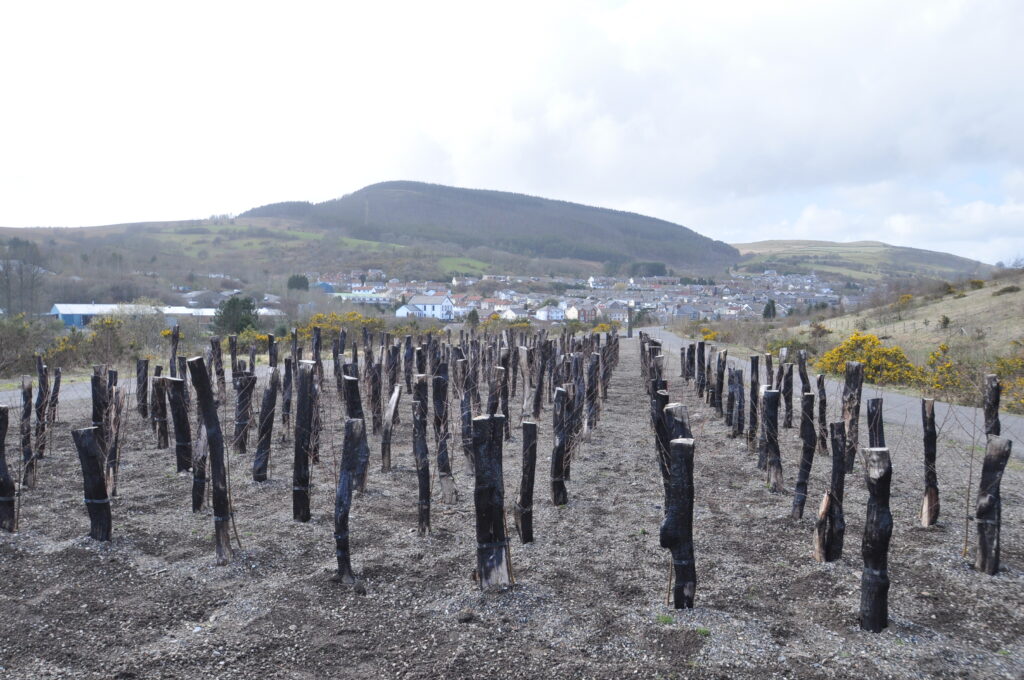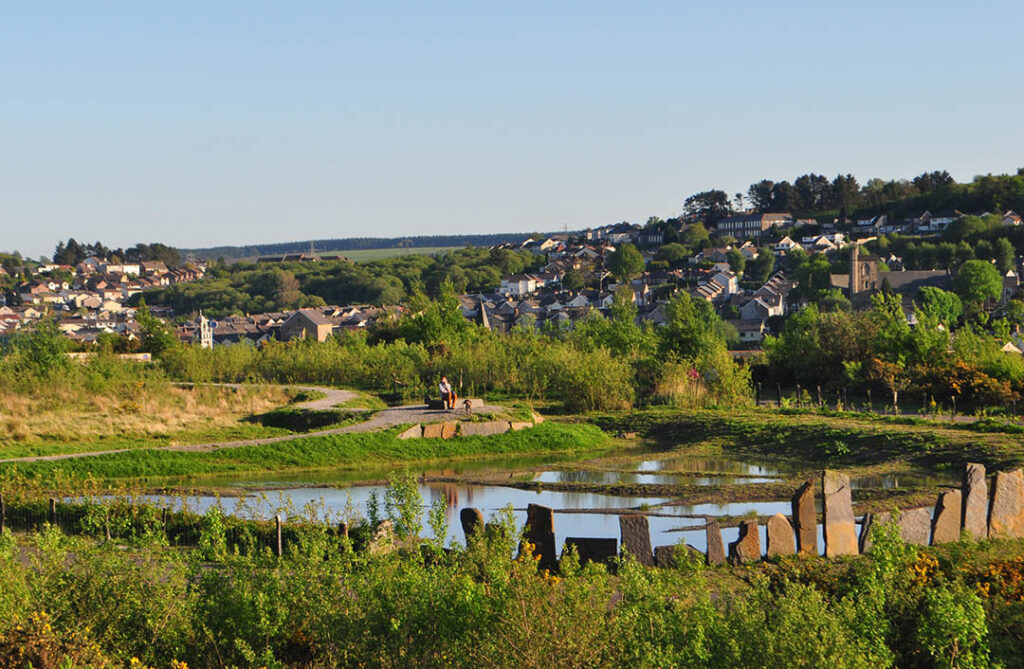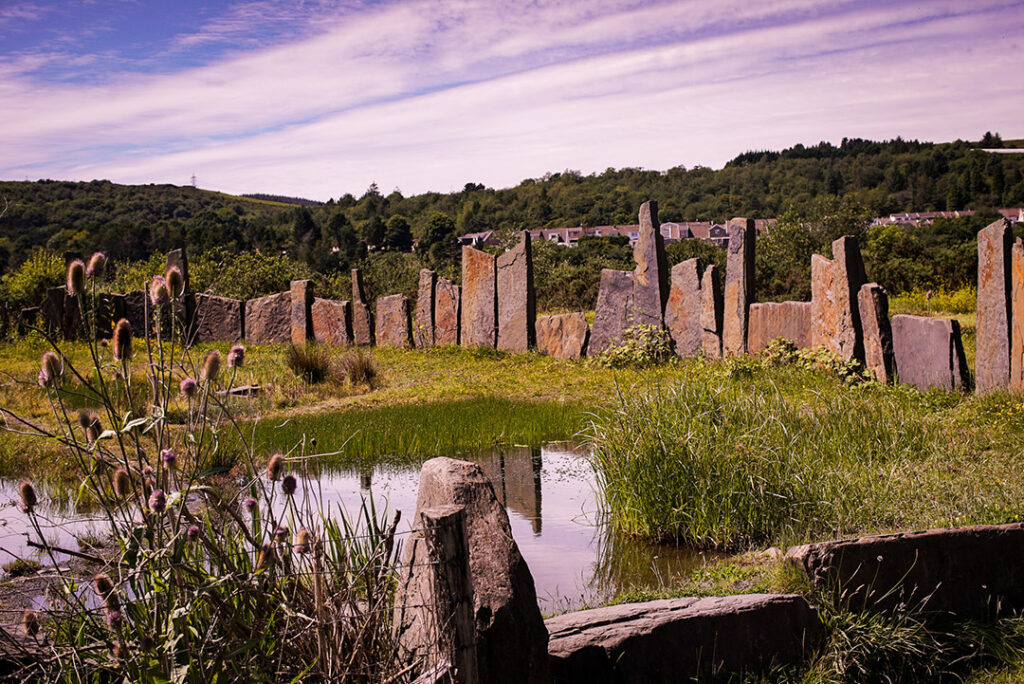 The Maesteg Washery is a heavily polluted site as a result of coal having been cleaned and sorted for over 100 years.  The artists was asked to create an artwork on a two hectare section of the land surrounded by bicycle paths. The aim was to create a ecologically dynamic landscape to allow for restoration whilst implementing a striking landscape design.  Research and ecological studies of the site made it clear that the cleansing land was of the utmost priority. Thus a network of ponds were created to act as a functional 'washer' for the site, allowing rainwater to be absorbed and used as a cleanser through a process of biological and physical filtration.
Today the wetland covers part of a triangular site of approximately 1 hectare. It incorporates a series of 11 connected ponds. Each pond is at a slightly different level to the others, allowing the system to manage large amounts of water during flash rainfall periods whilst also providing marginal habitats for amphibians and invertebrates.
As a way of protecting the ponds from human and dog damage a protective ring of locally sourced Blue Pennant sandstone was created, referencing the skyline of nearby Port Talbot and the raw slab iron processed in the nearby steel mills.
As the site was subject to serve piratic acidification due to the coal and mineral deposits very little life could be sustained. Using a method of de-acidification (pioneered in US open cast sites) a total of over 150 tons of lime 'agslag' (a waste product from the nearby steel mills) was spread on the land along with a. similar quantity of recycled sieved top soil.
The site is adjacent to a nearby comprehensive school which allowed design workshops and on site tree planting to occur with the pupils. A total of some 2500 native plants were introduced. Over the years the ecology on the  has altered dramatically and is now an incredibly diverse and dynamic ecosystem.
On the last visit six species of damsel and dragon fly were logged on site as well as newts and frogs..